Retaining Wall Contractor In Denver, Colorado
At Denver Retaining Wall Solutions, we are committed to providing quality workmanship at a fair price. We offer outstanding customer service that is hard to find in today's world. We take great pride in all of our work and it shows in the attention to detail we give to every project. We are a family business and treat all of our customers as if they were part of our family. Contact us today to learn about our retaining wall services and how we can help you with your project. Our clients have been very happy with our service, products, and prices.
Fill out the form below and a team member will get back with you as soon as possible.
Retaining Wall Contractor in Your City
Retaining walls are an excellent way to control land erosion and soil slumping. In addition, retaining walls can serve as a beautiful backdrop or sound barrier that will enhance your home's curb appeal while also reducing outside noise pollution. While we are located in Denver, Colorado, we can design and install retaining walls anywhere in the surrounding area. Contact us today for a free estimate or to talk about your retaining wall needs.
At Denver Retaining Wall Solutions, we have been in the construction industry for over 30 years. We are proud to have provided high-quality retaining walls to our wonderful customers during this time. Our customers have access to a variety of different retaining wall materials including sandstone, concrete block, vinyl, and stucco.
We are always happy to help our customers. We strive to be very patient and courteous while explaining the process we will use on their project. Our team is capable of handling any size project no matter how big or small. Another service we offer related to brick and stone is chimney repair. We make sure each job is done right the first time. We take great pride in all that we do. We offer fair pricing on our retaining wall services and we try to beat any competitor's price.
We bring any project to life and offer full service options.
– Retaining Wall: We are able to complete a full custom retaining wall from start to finish. We carry a large selection of products from our suppliers including sandstone, concrete block, brick, and stucco. We will work with you to design a retaining wall that will fit your needs.
– Masonry Contractor: We can provide masonry services anywhere in the Denver metro area. These services include concrete patios, retaining walls, and walkways. We carry a variety of different stones from our large stone supplier.
– Paving Stone Driveway: We have been installing paving stone driveways and walkways for years. We offer a wide selection of colors and types to fit your need. We only use environmentally friendly materials on our projects.
– Paving Stone Patios: We can install a paving stone patio for your home, business, or other structure. We can also install a variety of other patios including retaining wall patios, and design your patio from start to finish.- Retaining Wall: We are able to complete a full custom retaining wall from start to finish. We carry a large selection of products from our suppliers including sandstone, concrete block, brick, and stucco. We will work with you to design a retaining wall that will fit your needs.
We are Retaining Wall experts.
Ready to get started or request more info? Give us a call and one of our representatives will be happy to help.
Interesting Facts About Retaining Wall
The first retaining wall was probably built by the ancient Romans. These walls were made using large stones and earth in order to prevent erosion. Italian men learned how to build retaining walls from their homeland. Many Italian migrants came to America throughout the 19th century and brought their construction experience with them. During the 1950s, many European immigrants brought their building skills with them as they settled in the United States. As a result, Americans began to rebuild many of their infrastructure systems, including roads and homes.
​The United States began offering tax incentives for homeowners to use retaining walls during this time period. Retaining walls allow homeowners to reclaim portions of their yards that had been lost to erosion or slumping earth. Today retaining walls are used for a variety of different things, including natural landscaping, retaining walls for property division, and more.
Retaining walls are used to create privacy, prevent water damage, support foundations, as well as many other uses. It is important to have a quality retaining wall built by a professional. A good retaining wall can act as a barrier to keep unwanted intruders out of your property and also prevent water damage.
There are many different ways to build retaining walls. Each method has its own advantages and disadvantages. The most common methods are using concrete blocks, stone, brick, and stucco. Each method is effective in its own way and each one has the ability to protect your home or business.
There are three basic types of retaining walls. The first is gravity walls, which rely on their own weight and strength to keep them from falling in. Another type is integral walls, which are embedded in the ground or use the earth to support their weight. These two types are the most popular today. The final type is reinforced walls, which have steel bars or mesh embedded in the structure to add strength. If you are going to build a retaining wall, you should hire a professional who has experience in your project type.
Building your own retaining wall can be very difficult. You should only attempt this if you know what you are doing and have lots of experience working with this material. These walls must be built right or they can fall apart and leave a large mess for others to clean up.
Safety Precautions When Working With Retaining Wall
When building a retaining wall, you must be extremely careful when working with loose rocks and dirt. In addition, you must also be careful not to injure yourself while doing this work. Many accidents occur because people do not take the proper precautions when working with stone.
[rt-testimonial id="1449" title="testimonial"]
We Strive For Satisfaction
Denver Retaining Wall Solutions offers a variety of retaining wall styles and materials to fit the needs of our clients. We believe in making things right for our clients, so we will quickly and professionally respond to all questions and concerns. We have years of experience in these types of projects, so we are confident that we can provide you with quality work at reasonable prices. We look forward to assisting you in building, renovating, or remodeling your home or business. Please contact us to discuss the services we offer and how we can work together to get your project done on time and on budget.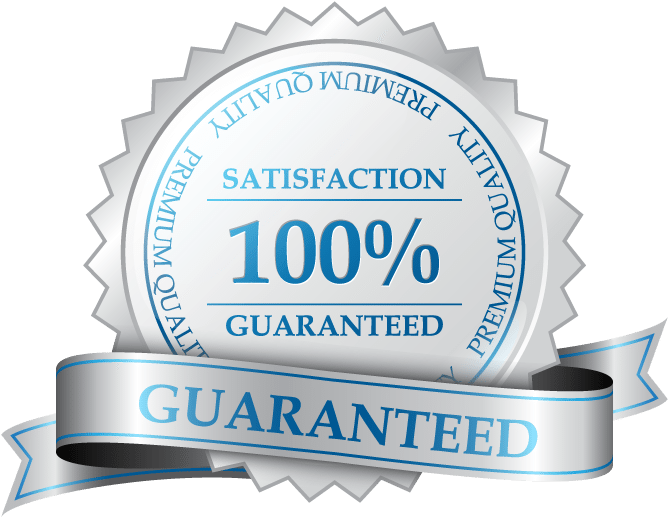 Serving Denver And Surrounding Areas
Lakewood, Aurora, Englewood

Monday – Saturday | 8AM-6PM